Implant-Supported Crowns for Single Tooth Replacement
For most patients, an implant-supported crown is recognized as the very best method to replace a single missing tooth. Unlike traditional bridges, this restorative option leaves nearby teeth intact and also stimulates the jaw for lasting oral health. Working alongside local oral surgeons and other specialists, Dr. Barry Bessler can coordinate all aspects of treatment for patients living in the Wellesley, MA, and Weston, MA, areas. ​Bessler & Kang, DMD Prosthodontists has been a fixture in the community for decades and continues to offer the highest standards of care to improve our patients' quality of life.
Weighing Your Treatment Options
Patients missing a single tooth can choose between traditional bridges and implant-supported crowns.
Traditional Bridges
For years, traditional bridges were the most obvious choice to fill gaps left by a missing tooth. Although bridges may still be recommended for patients who are not considered healthy enough to undergo surgery or those looking for a more economical solution, traditional restorations have a number of drawbacks. Bridges rely on nearby teeth for support, meaning their structure must be compromised to accommodate the restoration. The underlying bone tissue will continue to deteriorate, a side effect of tooth loss, leading to potential shifting, misalignment, and further tooth loss.
Implant-Supported Crowns
In contrast, implant-supported crowns are entirely self-sustaining. Combined with a titanium post embedded in the jaw, this type of crown replaces the entire tooth from the root to the visible portion which lies above the gumline. This generally provides two types of benefits: aesthetic and functional.
An implant-supported crown is entirely self-sustaining and replaces the whole structure of a missing tooth.
Like natural tooth roots, dental implants stimulate the jaw, providing the signals necessary to keep the surrounding bone dense and healthy. Because they rest directly against the gum line, many patients also prefer the appearance of this treatment option over bridges. Dr. Bessler uses only the highest quality materials for an even more lifelike appearance.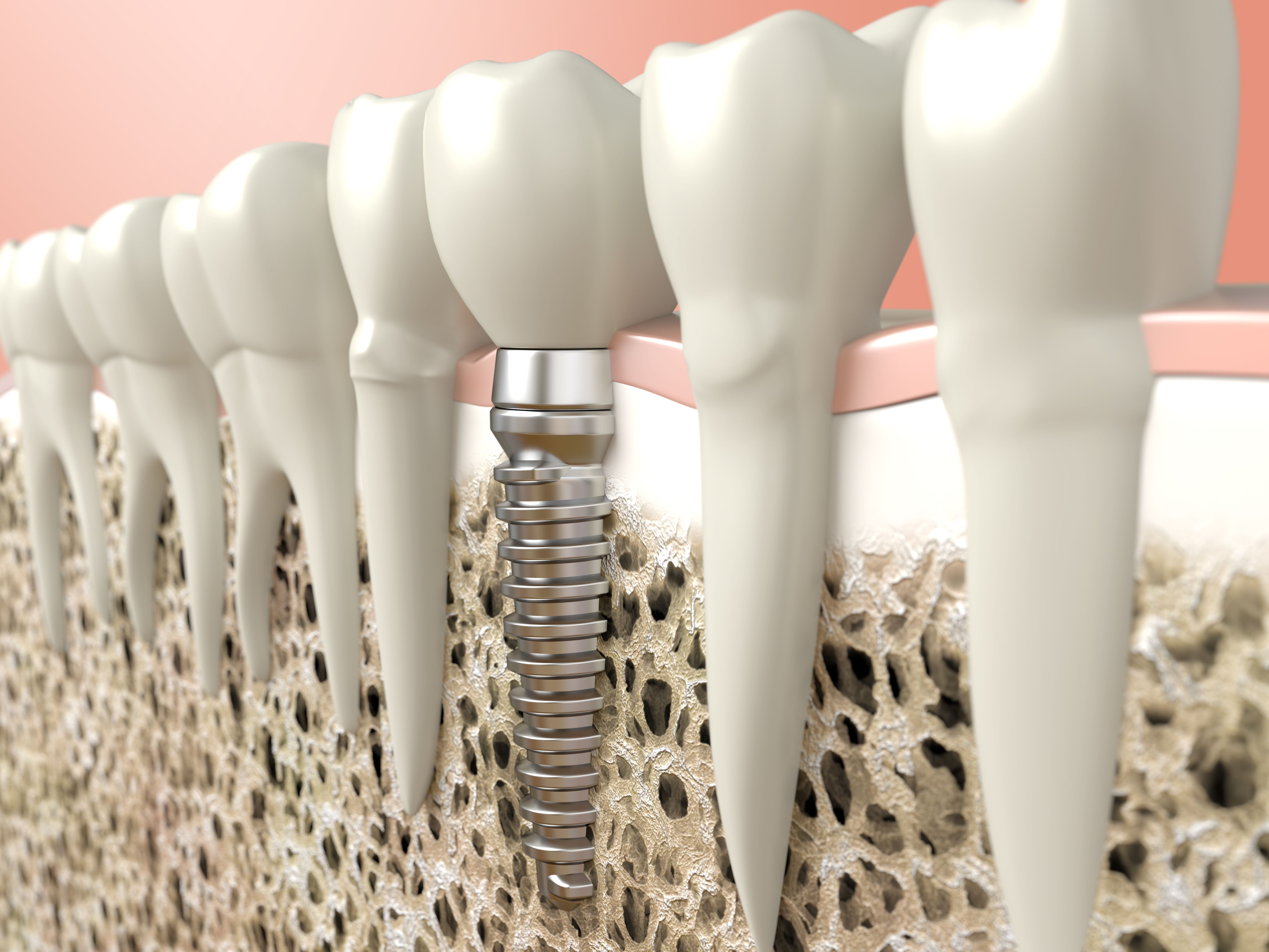 Implant Placement and Attaching the Crown
Receiving an implant-supported crown generally consists of three steps:
Implant placement: A small titanium post will be placed in your jaw during a surgical procedure. In some cases, the gum tissue is sutured closed. In others, a temporary restoration will be provided. The area will be allowed to heal for roughly four to six months.
Attachment of an abutment: If needed, the implant post will be uncovered during a quick, minor surgery. A special connector piece will be attached.
Securing the crown: A couple weeks later, once the soft tissue has healed, your permanent crown will be placed. You will be able to care for your new crown just like a natural tooth.
By overseeing all aspects of your treatment, Dr. Bessler can ensure a predictable, long-lasting result.
Restore Your Health and Appearance
With modern advancements in restorative dentistry, there is no reason to live with missing teeth. In-house financing is available so you can receive the care you want and need. Schedule an appointment with Dr. Bessler today by using our online form or calling (508) 358-2336. We can design an individually tailored treatment plan to restore complete confidence in your smile.
"

We consider it a privilege to have you as our patient. We will honor this privilege by providing you with prompt attention and high-quality, respectful care.

" Dr. Barry Bessler